Fisheye 360° HD Network Camera with mydlink
DCS-6010L *(This product has been discontinued)
---
Keep an Eye on What Matters Most
The D-Link DCS-6010L is equipped with a fisheye lens for both 180° panoramic view and 360° surround view modes, giving you complete vision of your business, home or office. With the latest cutting-edge image processing, images captured from the fisheye camera can be converted into multi-panel rectilinear projection for the ultimate in business and home surveillance. And with ultra-smooth digital pan/tilt and zoom functionality, you can easily keep an eye on what you value most.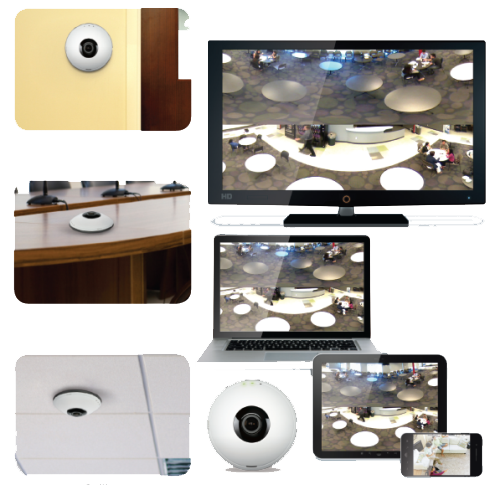 D-ViewCam – Your Personal Surveillance System
With D-Link's free D-ViewCam software, you can monitor and manage up to 32 network cameras, all from a single computer screen. Quickly and easily turn your network into a full-fledged, personal surveillance system that gives you the ultimate performance in home or small-business monitoring and protection. Plus, with D-ViewCam, you can automatically record and playback video at your own convenience.
E-mail alerts
Motion detection
Scheduled recordings