Day/Night Network Cloud Camera
DCS-933L
---
Keep an Eye on What Matters Most
The Day/Night Network Cloud Camera (DCS-933L) delivers high-quality video for remote viewing on the mobile devices you already own. And with a built-in ICR filter and IR LEDs, you'll also get clear images in complete darkness to provide you with the ideal 24-hour monitoring solution. Integrated sound/motion-sensing technology detects changes within the camera's environment, triggering instant email alerts. Round the clock notification delivers an additional layer of security and confidence.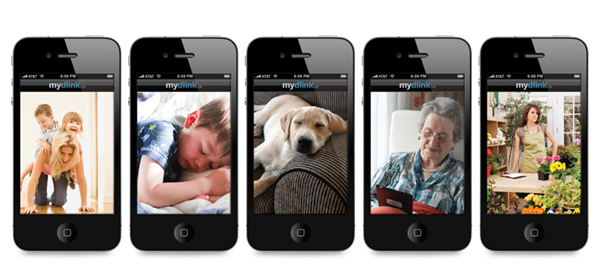 Anywhere Access with mydlink™
With the mydlink Lite app for iPhone and Android, you can quickly and easily see your camera feed from anywhere with a Wi-Fi, 3G or 4G connection. No more guessing what's going on at your house while you're away. Thanks to this app, you can monitor on-the-go... even if you don't have access to a computer.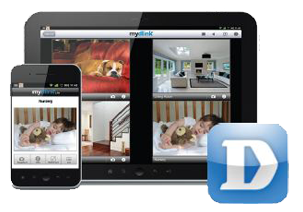 Remotely monitor your network cameras from anywhere
Remote Pan & Tilt live video*
Select video quality
No Monthly service fees
2-way audio (supported on select models with mic and speaker)
Pinch-zoom
Learn more about mydlink Lite
* supported on select models
Eliminate Wi-Fi Dead Zones
The DCS-933L comes with a built-in Wi-Fi extender, providing a convenient way to expand your wireless network. Simply place your camera somewhere within range to instantly increasing your wireless home coverage. While the DCS-933L provides great value in home monitoring, it is also an easy way to eliminate dead spots within your home.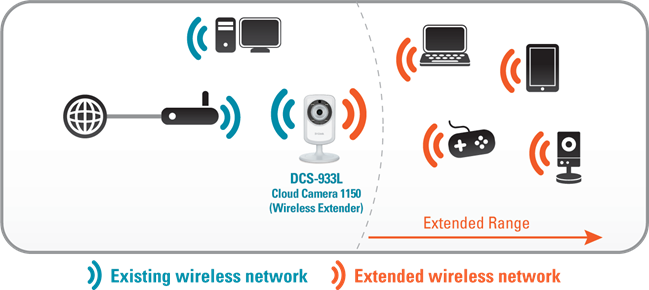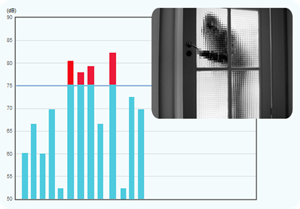 Instant E-mail Alerts and Auto-Recording
Built with motion and audio sensing technology, the DCS-933L is capable of triggering instant e-mail alerts and auto-recording based on changes within your camera's environment. The intuitive mydlink interface allows you to quickly customize your settings, so you can have full control of how and when you want to be alerted. Easily setup volume thresholds and watch-zones to be instantly notified when your camera detects excessive noise levels or strange activity.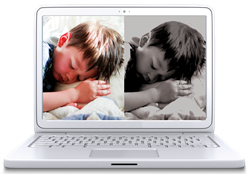 Night Vision Technology
The DCS-933L provides around-the-clock surveillance with night vision capability, allowing you to see up to 15 feet in complete darkness. Whether you're using your camera for home surveillance or to keep an eye on your loved ones, the DCS-933L gives you the peace of mind you deserve.